Company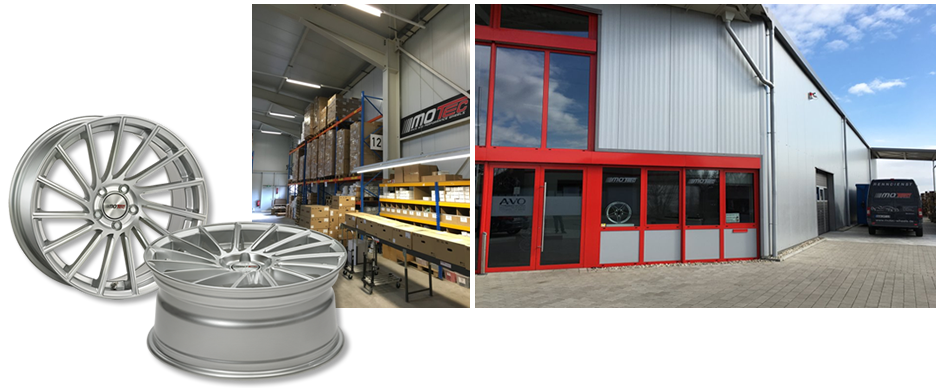 The AVO Fahrzeugtechnik was established in 1997 with headquarters in Wachenheim/ Germany and dedicated to the development and distribution of special wheels for Tuner, wholesalers and wheel manufacturer in Germany, and other European countries.
The existing know-how has been used for the development of the new wheel brand "Motec", which was first presented at the Essen Motor Show 2007. The basic idea of this completely different brand is, to manufacture racing wheels for the highest racing classes and offer also exclusive tuning wheels. The excellent performance of our wheels, as shown in the Formula 4, speaks for the great success of the brand. The steady growth and increasing market presence led to the construction of the new technology and logistics center in 2013, which guarantees an even better deliver.

Quality


The Quality and Design is focused in all efforts to overbid the high requirements of the customer.
The requirement for perfection is also a part of our business philosophy. The steady monitoring of our production facilities on site, as the extensive quality controls, is more than naturally for us.
The high demand is reflected in the fact again that all Motec wheels, exempt racing wheels, are tested and certified by TÜV or KBA.
The idea of continuous improvement is reflected in the service again. The Motec brand is sold by a team of rim specialists, which ensures a precisely fitting and individual counseling.
"Motec wheels are always a good choice"

Production


The production of Motec aluminum wheels take place in the most modern and effective production facilities under the aid of various casting processes. A constant control of our places of production is a matter of course for us.
All production stages have permanent and extensive quality controls. The production facilities have TÜV certified QM-Systems and in addition they dispose over DIN EN ISO 9001 or ISO/TS-16949.